MESSAGE FROM THE PRESIDENT AND GENERAL COUNSEL OF MALDEF
June 29, 2018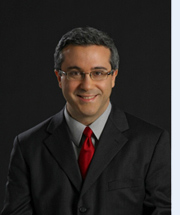 As Donald Trump passed 500 days in the White House earlier in June, the parameters of the administration's approach to critical issues of concern to the Latino community have become even clearer. After 500 days, Trump has failed to nominate a single Latino to a federal court of appeals vacancy. After 500 days, Trump has continued regularly to demonize, with false facts and vile rhetoric, all immigrants, particularly Latino immigrants. After 500 days, Trump has embarked on a federal policy of violently separating minor children from their refuge-seeking parents in the name of "zero tolerance." After 500 days, Trump seeks to expand family detention, an inhumane abomination, and continues to demand that United States taxpayers pay for an ineffective and unnecessary wall at the southern border. After 500 days, Trump still champions a discriminatory Muslim ban, securing a bare-majority Supreme Court ruling allowing the continued influence of bigotry in immigration policy, which has historically harmed Latinos more than anyone else. After 500 days, the Trump administration has proven to be the most anti-Latino presidential administration in our history.

After 500 days under this administration of our own work to forge a different path for our nation, MALDEF continues to strive, in court and out, to promote civil rights and constitutional values. To resist and to lead. Below, we highlight just a few of our activities to promote the right to vote and to defend our national principles of fairness and equity in treatment of all immigrants. Work like that described below will continue and expand as MALDEF fulfills its unique role – to be the legal voice that helps to enable the Latino community, despite efforts of the Trump administration to prevent many of us from even being counted in the decennial Census, to lead our nation to a more promising future of inclusion and equity.



Sincerely yours,




Thomas A. Saenz
President and General Counsel
MALDEF


---
AS TRUMP MOVES TO SPLIT UP FAMILIES, MALDEF TAKES AIM AT IMMIGRATION DETENTION FACILITY

The T. Don Hutto Residential Center, an immigration detention facility in Taylor, Texas, has a notorious history of mistreating detainees. A former state prison, it is currently being used to house only adult women, including mothers separated from their children by the Trump administration. Troubling allegations of sexual assault have surfaced.

Among those who complained of sexual abuse were two Central American asylum-seekers, Laura Monterrosa-Flores, a Salvadoran asylum-seeker, and a woman identified as S.G.S. Monterrosa-Flores' complaints led to retaliatory detention in solitary confinement. She was so traumatized by her ordeal that she attempted suicide. MALDEF went to court and secured her release under deferred action. But the case didn't end there.

In June, MALDEF sent a letter sent to the Department of Homeland Security and other officials charging that Hutto officials ignored detention standards and the Prison Rape Elimination Act (PREA), a law imposing standards on jails and federal detention centers as a way to detect, prevent, and respond to sexual abuse. Perhaps most egregiously, the guards accused of abusing Monterrosa-Flores and S.G.S. remain at Hutto.

The letter demands that federal officials reopen the investigations in those abuse cases, fire the guards, and release the findings of any PREA audits of the facility. The Commissioners Court of Williamson County, where the facility is located, took a positive step when it voted to end a contract with ICE to manage the detention center.

"With the ongoing efforts and successes of the 'me too' movement, we must ensure that those in immigration detention are protected as well," said Thomas A. Saenz, MALDEF President and General Counsel. "In detention facilities that are consciously secluded from significant public view, immigrant women face serious threats, and our nation must act to ensure that they are protected from predators with significant power to intimidate and violate."


---
>MALDEF STANDS UP TO NATIVISTS IN FIGHT TO DEFEND DREAMERS

In keeping with its anti-immigrant posture and hateful rhetoric, the Trump administration has relentlessly attacked the Deferred Action for Childhood Arrivals (DACA) initiative. Equally spiteful in its efforts to unravel the initiative and advance its own anti-immigrant agenda is the state of Texas, which has taken the lead in a new lawsuit that challenges the constitutionality of DACA and puts nearly 800,000 young immigrants currently shielded from deportation at severe risk.

On May 1, Texas and six other states filed a lawsuit seeking to force the federal government to cease accepting new DACA applications and to prevent it from renewing current two-year grants of deferred action. Ostensibly, Trump administration officials are defendants in the suit – the very same officials who have moved to kill off DACA.

MALDEF stepped in a week later on behalf of 22 DACA recipients and asked the federal court to allow its clients, numerous DACA holders from across the country, to intervene in the case and defend their own interests, given the Trump administration's public opposition to the initiative. On May 15, a federal judge granted MALDEF's motion to intervene.

"Today's order of intervention ensures that this case will not go forward as a sweetheart arrangement between non-adversaries who agree with each other on almost every relevant issue," MALDEF President and General Counsel Thomas A. Saenz said after the motion was granted. "Intervenors and their counsel will present a vigorous defense of DACA, an initiative in effect for many years and from which Texas and every other state have benefited."

The "sweetheart arrangement between non-adversaries" was confirmed by the Trump administration itself on June 8, when the Justice Department declared in a filing with the federal court that DACA should be terminated and that it will not challenge the lawsuit filed by Texas.

A hearing is scheduled for Aug. 8 in U.S. District Court in Brownsville.
---
MALDEF CHALLENGES TRUMP ADMINISTRATION'S MOVE TO ADD CITIZENSHIP QUESTION TO 2020 CENSUS BECAUSE ALL COMMUNITIES MUST BE COUNTED

The U.S. Constitution requires an "actual Enumeration" of every person living in the United States to take place every 10 years. The decennial census is crucial to allocating seats in Congress, drawing accurate election districts and ensuring equitable distribution of federal funds.

That mandate is anathema to a presidential administration that is openly hostile to large swaths of the population, particularly immigrants and people of color. In an effort to squelch their voices, the Trump administration has added a citizenship question to the 2020 census that could significantly tamp down participation among those communities.

MALDEF is fighting back. In May, we filed the first lawsuit that cites and challenges racial animus in the Trump administration as the real cause for adding the citizenship question to the census.

We represent 21 organizations and two individuals who believe the question is intended to severely undercount Latinos, Asian Americans, immigrants and other populations. We are challenging the federal government's effort to dilute minorities' political representation and cut funding to our communities, in violation of the Fifth Amendment.

By adding a citizenship question, administration officials "believe reducing the Latino count would hurt in reapportioning states that they have a political interest in hurting," said MALDEF President and General Counsel Thomas A. Saenz told The New York Times.

Documents revealed in other litigation challenging the citizenship question show that the Census Bureau itself saw the lack of a legitimate rationale for including the new question. "Documents released in a lawsuit attempting to block the inclusion of a question about citizenship in the 2020 census show lobbying by anti-immigration hard-liners for the question's inclusion, and resistance on the part of some census officials to asking it," The New York Times wrote on June 9.


---
IN LANDMARK LAWSUIT, MALDEF SECURES SECOND SUPERVISORIAL SEAT FOR KERN COUNTY LATINOS

After the 2010 Census, the Kern County Board of Supervisors drew supervisorial districts in 2011 that effectively diluted Latino voters' ability to elect their favored candidates to the powerful county board of supervisors. It was another chapter in the long history of disenfranchisement and discrimination against Latinos in Kern – and as usual, the county turned a blind eye and deaf ear to their righteous protests.

But Kern County Latinos were not having it anymore.

In 2016, MALDEF sued Kern County on behalf of four plaintiffs, including Dolores Huerta. The suit marked the first challenge in California under the federal Voting Rights Act since 2001. At great taxpayer expense, Kern spoiled for a court fight. A contentious 11-day bench trial followed in December 2017. At times it bordered on the bizarre, as MALDEF President and General Counsel Thomas A. Saenz noted in a post-trial statement: "From late revelations of testimony from Kern County expert witnesses that damaged the defendants' own defense, to contentions that historical KKK activity in the County was 'morality policing' rather than supremacist fear-mongering, Kern County offered a cynical and disappointing defense in this trial."

The judge agreed. In February, he ruled that the county's redistricting plan was illegal. A month later the county agreed to redraw the district lines. Latinos in Kern are now set to finally get the equal representation they have long been denied, with a November 2018 election in a second Latino-majority seat on the board of supervisors.


---
MOTEL 6 ATTRACTS MALDEF SUIT FOR SHARING REGISTRIES WITH ICE

As temperatures in the Phoenix area soared past 100 degrees in June 2017, a young mother of four – ages 2 to 11 – sweltered in their apartment. It had no air-conditioning, so she decided to take her family to a motel to escape the blistering heat. They checked in to the Motel 6 Black Canyon – unaware that the motel was in league with federal immigration authorities.

Before dawn, the young mother was startled awake by a loud banging at the motel room door. She opened it and – with her terrified, U.S.-born children watching – was confronted by three men wearing jackets emblazoned with Department of Homeland Security logos. She was questioned and placed in removal proceedings. Her fate, and those of her children, remains in limbo.

Similar scenes played out there and at another Motel 6 branch in Phoenix – Latinos checked in, and U.S. Immigration and Customs Enforcement (ICE) was at the door early the next morning.

It's the kind of tactic that's growing more common in the Trump administration's continuing war on immigrants. MALDEF will not shrink from the fight. The courts will be the battleground.

In this case, the battlefield is U.S. District Court for the District of Arizona, where in January MALDEF filed Jane V. v. Motel 6 Operating LP, a class-action complaint that challenges the hotel's practice of voluntarily giving Latino guests' personal information to ICE agents without a warrant, in violation of federal and state civil rights laws barring discrimination based on national origin, and protections against unreasonable searches. The suit also says the motel violated state consumer fraud protections.

"If business incentives prove insufficient to deter poor practices," said MALDEF President and General Counsel Thomas A. Saenz, "there are also powerful legal consequences for engaging in the kind of anti-consumer activity alleged here."


---
EMPLOYERS POST VIRTUAL 'DACA RECIPIENTS NEED NOT APPLY' NOTICES

Hiring policies that discriminate against non-citizens violate federal law – yet some businesses continue to block DACA recipients who are legally authorized to work in the United States from employment.

Daniel Marques, a 27-year-old immigrant from Brazil, faced such illegal hiring policies twice during his search for work in the finance industry in 2016. He was turned away by Allied Wealth Partners, a New Jersey company with 115 employees and nine offices in the New York/New Jersey area, and by the corporate giant Bank of America after he informed both prospective employers that he is a DACA holder.

This year, MALDEF filed lawsuits against Allied Wealth and Bank of America on his behalf for violations of federal law that prohibits discrimination based on alienage. Both lawsuits seek class-action status on behalf of all non-citizens who were authorized to work in the United States, including other holders of deferred action, refugees, and visa holders.

"DACA holders are prepared and committed to make significant economic contributions to our nation, and their efforts should not be blocked by irrational and discriminatory policies," MALDEF President and General Counsel Thomas A. Saenz said.

The lawsuit against Allied Wealth was filed a day after a federal court judge in Florida ruled that a similar employment discrimination complaint against Procter & Gamble will move forward. MALDEF sued the consumer giant on behalf of a former college student who had been denied a paid internship based on his DACA status.
---

Founded in 1968, MALDEF is the nation's leading Latino legal civil rights organization. Often described as the "Latino Legal Voice for Civil Rights in America" MALDEF promotes social change through advocacy, communications, community education, and litigation in the areas of education, employment, immigrant rights, and political access. For more information on MALDEF, please visit: www.maldef.org.
Copyright 2009 MALDEF, Mexican American Legal Defense and Educational Fund